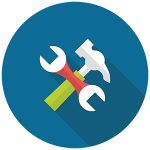 Customized Trainings can be organized for professionals and organisations who have special requirements which are not met by our standard training programmes.
For example:
If you would like to sign up for particular modules of courses.

If you would like to mix certain courses suitable for your unique organization needs/work profile.

If you don't have enough time and would just like to enroll for specific topics to earn a certification.

You have work experience and knowledge of a course but you want to update your skills.

You want to customize course topics and no. of training days based on your understanding.

Any other special request/requirement related to productivity trainings.
We're here to personalize your experience according to your requirements, however unique and specific it may be!